Get in Touch ! Tel : 07986 478280

email : contactus@bpmcornwall.com
Building & Property Maintenance Cornwall Ltd


As you will see below our work is very varied and enjoy getting involved with any and all projects that are given to us, small jobs often to lead to much larger ones and visa versa, now matter how small you think a job is we are always willing to help.
From a simple gutter clean or replace a rotten fence post all the way up to renovating a derelict barn or building the home of your dreams BPM Cornwall Ltd are waiting for your call and always enjoy meeting new customers and clients, and if your over seas and need us to look after your property, this too is no problem we can handle everything over the phone, Email or text.
Picture Left, We was approached by the client which had a pre determined budget for this project.
We helped to arrange the technical drawings, the planning and completed the project in under six months.
The timber frame structure is covered with a Cedral cement based boarding, the Clad co roof structure is supported by 3 long Glue Laminated purling's.
New Build ! Workshop & Office near Lanivet, Bodmin.
BPM Working with you to get the job done "right first time"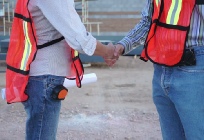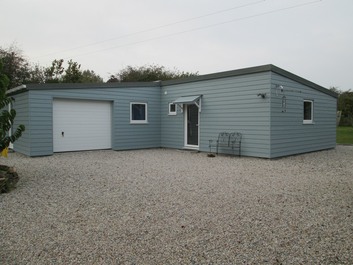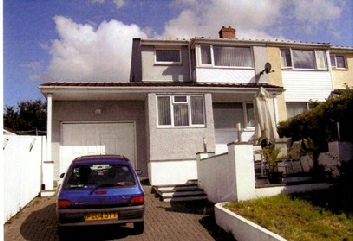 We was asked to build a new porch with a slight canopy roof widen the driveway and refurbish the garden walling to modernise the exterior of the property,
We also repaired the leaking roof, fitted new fascias and guttering, repainted the entire house and insulated behind the panelling on the front then replaced the boarding that was stained to the customers requirements.
Tree Pod - Glamping Tree House.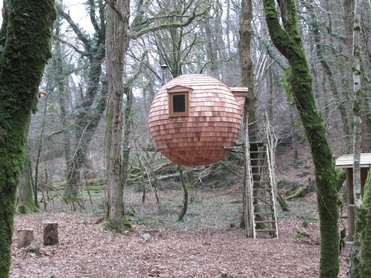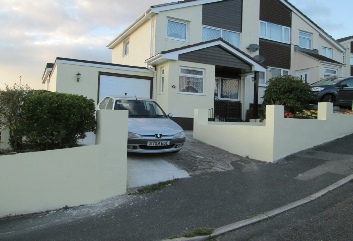 This particular project was a very interesting one for us to undertake, previously a tree tent hanging ten feet from the ground from the trees!
We removed the canvas and revamped it with cedar shingles to make it make it super water proof and now fits in perfectly in the wooden surroundings.
The results were outstanding and we really enjoyed working on something so unusual.
Statham house project. Bodmin
Statham House Bodmin a total refurbishment inside and out with the construction of a new garage, porch and canopy roof.
We also added a large patio area with lighting and to the rear a decking area with continental style court yard walling for that little extra privacy, the drive way was brick paved and new fences erected where necessary and the house fully painted in storm grey.
Exterior restoration Bodmin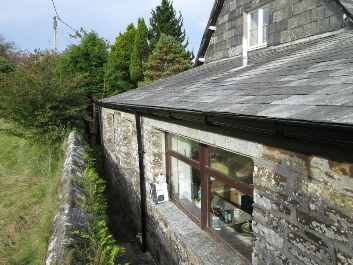 Roofing Repairs, Gutter And Fascia Replacement.
This 1900 school house had a leaking roof and BPM Cornwall had to remove the first 5 courses of roofing slate to replace the old decayed roofing felt with a modern breathable membrane, new roof battens and round 50 new welsh roofing slate and fitted a cavity support tray for longevity.
We then renewed the fascia and fitted brand new guttering and down pipe to match the existing.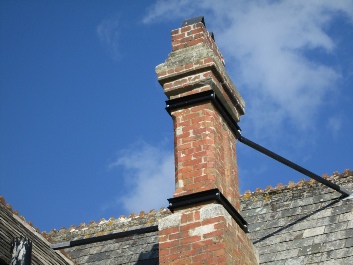 Structural Steal work support .
This Chimney was starting to lean in toward the property our structural engineer had specified a steal bracing system tied into the original roof structure.
We had a scaffold built to enable us to work perfectly at the height we required.
We also repaired some loose bricks on the top and some broken roofing slates and re pointed some of the chimney where required.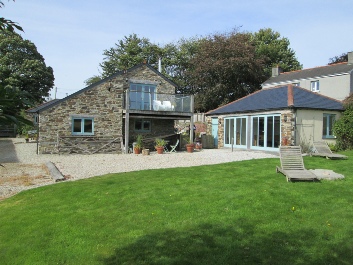 Barn Conversion & Property Maintenance .
This double Barn Conversion was completed by the team in 2011 the derelict structure has been finished to the highest quality, and is now up and running as 2 holiday homes with a communal games room.
We currently still look after the Barns and the grounds surrounding them to keep everything in tip top condition at the highest level that is expected from this luxury accommodation.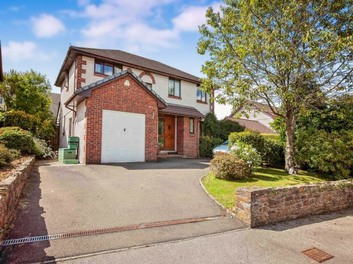 Gilbert Road Bodmin Property renovation .
This privately built 5 bedroom property had got stuck in the 70`s we was asked to completely transform the interior and bring it right up to date, so we plastered over the swirling Artex on all the ceilings, replaced all the bathrooms, remove some walls and fitted a new kitchen.
The property also had a new boiler and radiators, flooring, and lots of electrical adjustments, and new lighting throughout.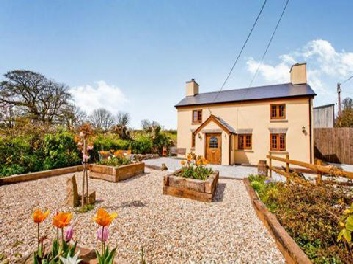 We was asked by the client to get involved with this chocolate box cottage completed in 2016.
Although we was not the only contractor working on the property you must admit the finish product is great and fits perfectly in its surroundings.