Get in Touch ! Tel : 07986 478280

email : contactus@bpmcornwall.com
Building & Property Maintenance Cornwall Ltd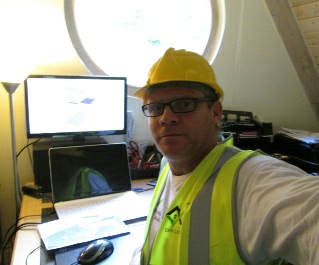 Building - Restoration - Extensions - Fascia's - Plumbing - Electrical
I have been involved with building and property development for over 25 years and together with a small team of trade professionals we collate our experience base to over 120 + years of working in with Buildings, if you add the knowledge base from our suppliers you are looking at over 200+ years of wisdom within this sector.
We are friendly and professional and passionate about our work and always exited to start new projects no matter how big or small they may be, so give us a call for an informal chat.

"Hello there"This is me My Name is Robert James Trunley I have lived in Cornwall for more than 30 Years.
Originally from London and wish to never to go back there.
I Was originally trained as a heating installer, and I did qualify as an domestic electrician, and now enjoy my business looking after peoples property & projects, no matter how large or small.
I'm very friendly and always happy to help.
Every project that BPM undertake are all completely different and every project has it s own unique dynamic style, there are many variables to most projects but one thing is common to them all.
"team work and the skill based used to bring things together quickly and professionally"
Many of our trades men have been in their current trade from since they left school and enjoy working on projects set to us by our clients.


We have been building and refurbishing property through out the county for around 25 years as individuals, around 3 years ago we teamed up and became BPM Cornwall LTD, the experience gained over time has seen us take on the smallest of jobs to the much larger contracts and projects with significant savings for the client. Please browse the projects page within the website and feel free to ask any questions you may have.